When I dream of the southern California, I often find myself dreaming of the pacific ocean and its beaches. And those dreams include the sunset.
The Laguna Beach sunset or the Carlsbad Sunset come to mind. But, on my exploration of the southern California coast, I discovered other beauty. I found beauty in the sunsets beside the beach sunset.
There was the sunset at La Jolla, a coastal town with a small beach, where most sunset viewers walk out along a skinny sea wall to catch the magic. And there are marinas, many marinas. Large marinas can be found up the coast, from San Diego itself, to Oceanside and Dana Point.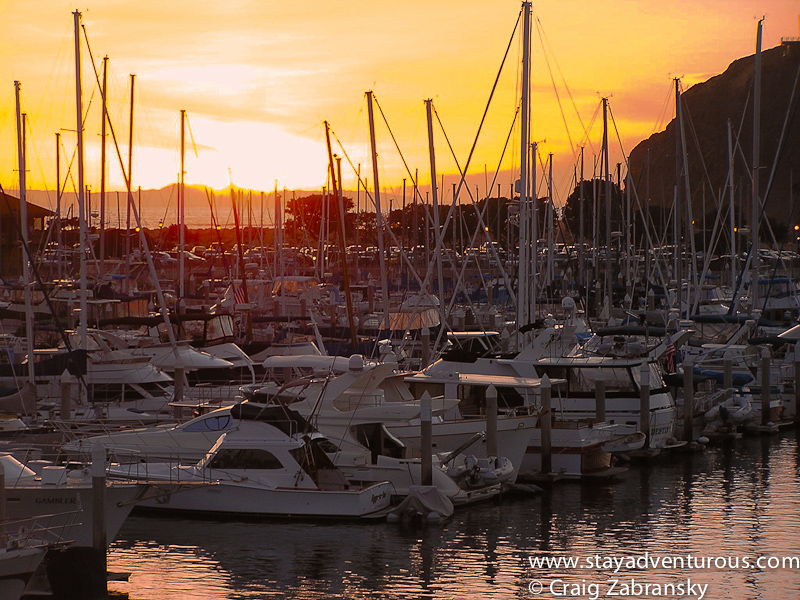 Sometimes one of those boat filled marinas often make for a memorable sunset image. Happy Sunset Sunday from southern California
stay adventurous, Craig