Key Largo, essentially put on the map by the 1948 classic staring Bogart and Bacall, was once known as Rock Harbor. The community decided to capitalize on the popularity of the movie and insisted that their post office be called Key Largo. On June 1, 1952 the name changed.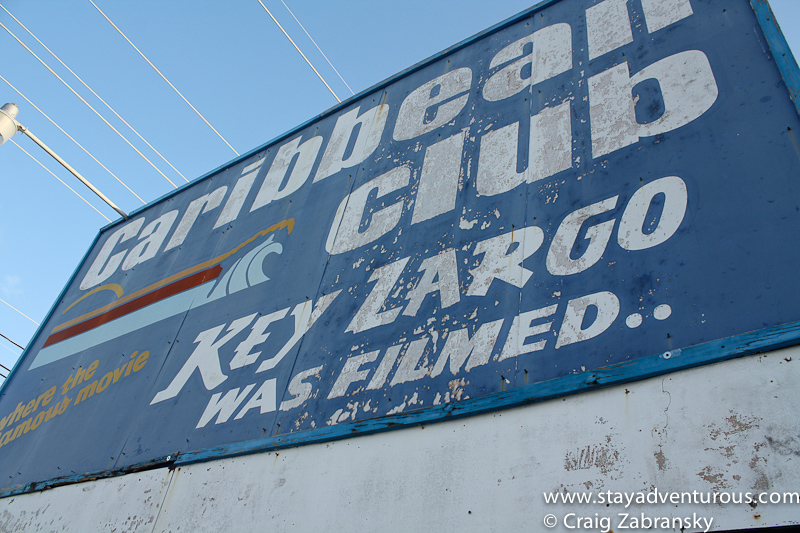 Much has changed since then, and the 'Key Largo" movie is no longer the big draw to the Keys. No, the secret is out. But some Hollywood history still remains as a portion of the film was shot on location. Today, that location is home to the Caribbean Club.
The bar does not resemble much of the golden era of Hollywood nor will you find any "stars" inside. In fact, quite the opposite. But it does offer one of the best vantage points to watch Earth's true star, the sun, as it sets on the water. In fact, on many of my drives down to the Florida Keys, I often find myself stopping to catch the sunset here.
I recommend the stop (and also recommend the movie).  Happy Sunset Sunday.
Stay adventurous, Craig