Australia is the place of dreams. The great Australian outback has inspired countless people to adventure into the wilderness and explore.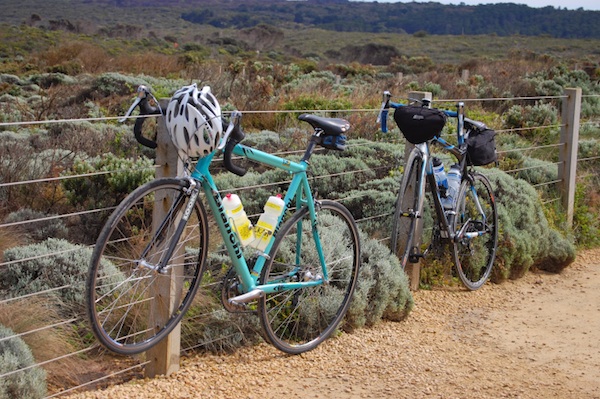 From serene beaches to red rock desert, there's something for everyone here. If you're looking to take your adventure to the road, Australia has plenty of different road trip options to explore everything. So get in your truck, bike, or campervan and start exploring!
Adelaide to Darwin
A winding road from Darwin in the Northern Territory to Adelaide in South Australia will take you through the heart of Australia, allowing you to see pretty much everything this wonderful continent has to offer.
This road trip option takes you on a journey of nearly 2,000 miles, so be sure to come as prepared as possible. You'll experience everything from mountains to gorges to the great Australian outback. Trust me, you'll want to bring your camera to capture these natural wonders.
Perth to Broome
Western Australia is the way to go if you're not very much into the touristy aspects of traveling and road tripping. Drive along the coastline and you'll be treated with the option to hang out on beautiful beaches, enjoy the great Australian outback, and even feed some dolphins along the way in Monkey Mia.
Why not take the road less traveled and see parts of Australia that not many others do?
Cairns to Brisbane
A drive through Queensland is the perfect way to get started on your Australian adventure of a lifetime.
Starting from Cairns and ending up in Brisbane, the drive will take you past some of the most popular and breathtaking attractions that this great continent has to offer. From Fraser Island to the Great Barrier Reef, you won't be disappointed with this road trip option.
Not to mention you'll have tons of chances to hop out of the car and enjoy the picturesque beaches and islands.
Adelaide to Perth
This challenging road trip will definitely be one for your history books. With almost 1,700 miles to drive, you will be taken through some of Australia's roughest environments – the classic "outback" that we all know.
At certain periods during your drive, you will be surrounded by nothing but the harsh Australian wilderness with no buildings, people, or even trees for miles.
At night, don't forget to look up at the sky to enjoy the completely unobstructed views of the night sky. With no lights around, you'll see stars and galaxies that no one could imagine back in the city.
Torquay to Allansford
If you're a lover of the sea and love to feel the ocean breeze, this Aussie road trip is going to be the perfect one for you.
This stretch of road from Torquay to Allansford runs for 151 miles along the stunning southern coastline of Victoria. It's aptly named the Great Ocean Road and is actually the world's largest war memorial, having been built to honor the soldiers who lost their lives in World War I.
Those are five of the adventurous ways to see the land down under. To learn more make sure you read up on the many available  tours in Australia.