Let's all complete one Bucket List item in 2015:
The travel blogging world lost Anita Mac, who took her own life, in 2013. Those of us involved in this post want to pick up the torch where Anita left off (her blog focused on bucket list travel) and pledge to accomplish one item from our own bucket lists during 2015.
We hope the posts reminds our readership, just like our 2014 One Bucket List Item post did, how wonderful the world is and how we all can experience it.
Craig Zabransky of Stay Adventurous (that's me)
I remain grateful for all the adventures and experiences each year brings me and 2014 was certainly special. Amazing actually.  I am very fortunate to see and do so much of this wonderful world.
One thing I miss (and crave) is the opportunity to surf daily. My resolution is simple, to be able walk to the beach with a surfboard under my arm and paddle out for a daily surf session.  And then follow each day with the opportunity to soak up a sunset on the beach with my journal, and maybe a cerveza too. Then repeat and repeat again; repeat for a week.
In 2015  I plan to make a one-week surf holiday happen. It will be the perfect holiday for physical, mental and spiritual health too. I know it will help me focus on what is important, and that is such a critical aspect to travel and the adventure we call "our life."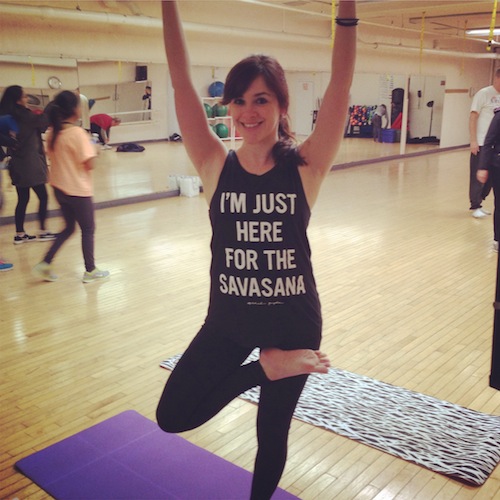 India is a country I have longed to visit for some time, and in 2014, I vowed to make that dream a reality. Tickets were booked, accommodations and plans were made, but after CKGS lost my passport, that dream eventually fell apart. What upset me most was that I vowed to visit the subcontinent in Anita's honor. Still, I am a believer that all things happen for a reason and know that I will get to India when I am supposed to be there.
Of course, I'm hoping that 2015 is the year that I can finally make this dream a reality.  My hope is to spend some time volunteering with children, as was my original plan, but I would also love to work on getting my certification to teach yoga. This year, yoga has had a profound effect on my well-being and I would love to take my practice deeper.  India is a place of deep spirituality and I know that it is the ideal country for this journey. Nothing is set in stone, but I would love for this to be my bucket list destination for Anita once more in 2015.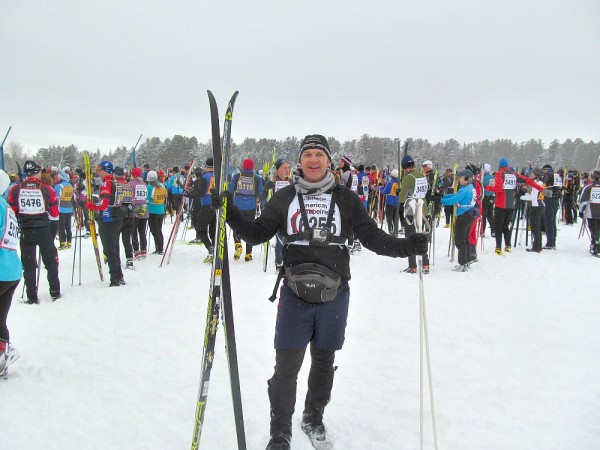 Each year in February, I ski the American Birkebeiner cross-country ski Marathon in Hayward, Wisconsin. The Worldloppet Federation lists this race as the marquee Nordic competition in the United States. The number one race across the border in Canada is the Gatineau Loppet in Ottawa, Quebec.
The race takes place each year in February one week before the Birkie in Wisconsin. I have for many years now wanted to do both races in the same year. It has also been a bucket list item of mine to compete in other Worldloppet races. This year I am finally going make both of these goals a reality.
This bucket list has a very personal tie with Anita. When I met Anita at the TBEX in Toronto she mentioned that she lived in Ottawa. I told her about my desire to ski the Gatineau, and she invited me to stay with her as she lives not too far where the race takes place. I am really excited to make this trip, but it will be with a heavy heart knowing that Anita will not be there.

Well 2014 didn't see me complete my one bucket list item for Anita but it sure as hell saw me complete a whole host of places I never imagined traveling to in 2014 or possibly ever in my lifetime. Capping off an epic year of travel, I spent the New Years holiday in Thailand and that was a bucket list item I didn't plan on for 2014. The sweet happy smiles of Thai people is infectious and I was reminded how imperative beach time and sunshine are to my soul. Setting off floating lanterns saying farewell to 2014 felt right here. Anita would have approved.
For 2015, I wouldn't mind my bucket list wish from 2014, Croatia, but somehow I think I'm destined for bigger travels. First stop of 2015 is a little taste of India. I'm thinking 2015 may be my Australia year as well, which I know Anita would love. And Asia, well Asia is my latest addiction. Happy New Year and here's hoping you travel somewhere you've been dreaming of this year and remain open to the unknown possibilities of places you didn't plan to visit.
Join Us and Also Reach Out to People to Share Some Love
We encourage you to join us in this quest and take on at least one Bucket List item in 2015, but more importantly, we also hope you take the opportunity to (re)connect with friends and loved ones during this holiday season.
The purpose for writing this post is not only to inspire others to travel the world and explore, but as a way for us to remind all of you who are reading this post to look around you, see who you can reach out to and possibly help reach their goals and feel supported and loved. Our friend and fellow traveler, Anita took her life because she didn't see any other options. We don't want anyone else to feel that way.
Please share the momentum.
Stay loving life, Craig