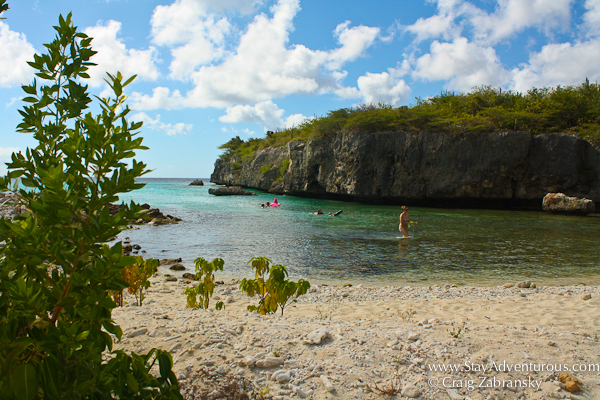 The ms Zuiderdam docked in Willemstad, Curacao and I disembarked the cruise ship with no official excursion plans. I planned to meet my friend. Ichieron and I worked together in Mexico City and now I was visiting his native island. He told me he'd be waiting by the ship; he was.
After a morning beer and some conversation in the port city, I entered his car to see as much of the island as time allowed. Although with cruise vacations you can see multiple ports, it was impossible to visit the entire island of Curacao before I needed to return and head back to sea. But I loved what I did see.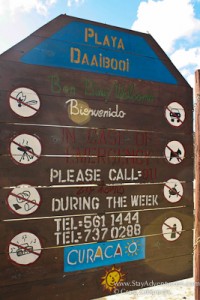 On my personal tour we passed historical sites, stopped at pristine beach clubs with loads of Dutch eye candy (Curacao is/was part of the Netherlands Antilles) and even drove by the site of his future home (a place he used to talk about when working in Mexico).
the secluded Daaibooi Beach
One of my favorite stops was Daaibooi Beach. Sure, I love the "scene," but sometimes I enjoy what I consider some "true beach time." Time to relax, time to unwind, time to just chill. And I like to spend that time in a place like Daaibooi Beach.  Take a look.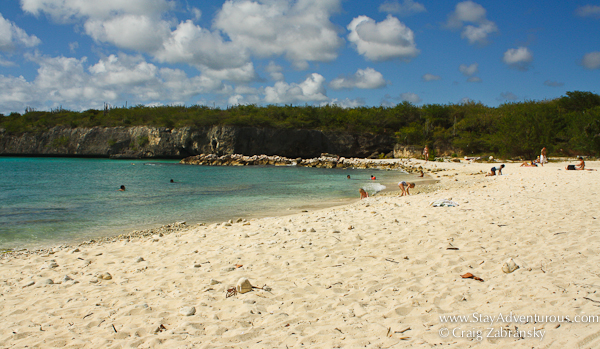 Stay adventurous, Craig
A special thanks to my friend Ichieron for taking me around his island, I hope to return and visit again soon my friend. .Also, thanks to Holland America for providing passage and Doug from Cruise Radio for his invitation to co-host a show and join him at sea.