The exotic paradise of Bali often makes traveler's list to visit and it does so with good reason. The lush tropical island offers adventures of the body, mind, and soul. And no trip to the Indonesian island of Bali is complete without viewing a sunset and a stop in the cultural center of Ubud.
Ubud is known for Legong Dance and to see a show is a must, but it is also known for it's access to hiking and biking in the scenic terrain. Both can be a great escape from its crowded main street.
One afternoon, instead of leaving the crowds physically, I chose a different approach and headed to the restaurant to entertain afternoon and an eventual dinner with a view of the Tjampuhan Valley. There I watched a sunset. Different than a sunset over the black sands of Bali, but it contained the magic of the island. Happy Sunset Sunday.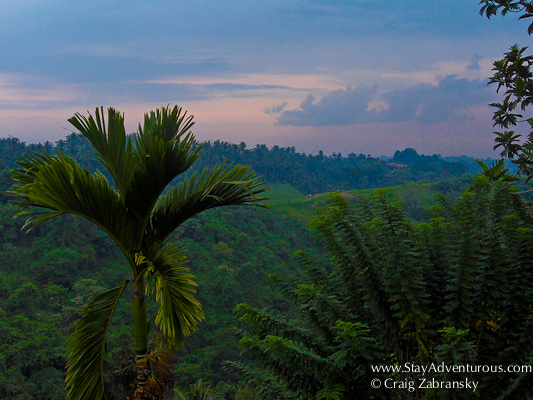 stay adventurous, Craig