Summer scheduling challenges pushed the family reunion to October. Perfect. Well perfect if you like brisk fall weather and the brilliant colors of fall. I enjoy both and left New York excited for the journey to Glimmerglass State Park in the Catskills of New York.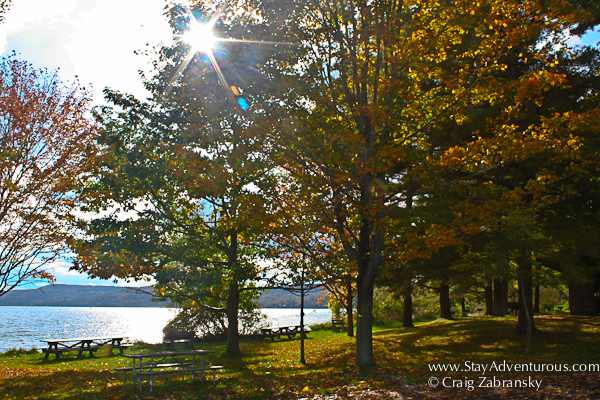 Roughly four hours away from the big apple and just across the lake from Cooperstown and the baseball hall of fame, my family gathered. The drive along took me much further than two hundred miles from the hustle and bustle of the city. The country roads reminded me just how magical the Catskills of New York are in autumn. I arrived with a smile.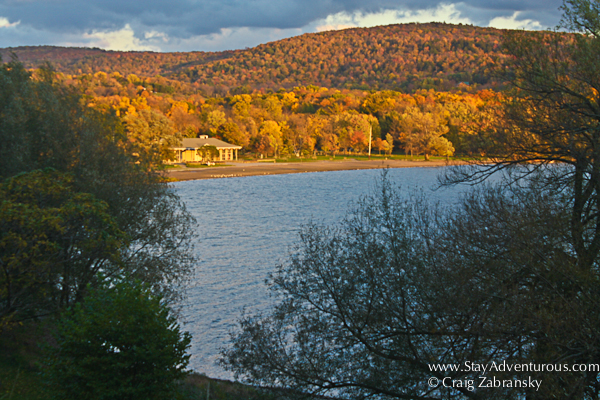 The reunion, the second in two decades, was wonderful and after we finished the homemade apple pie for dessert we all decided to take a hike before sunset.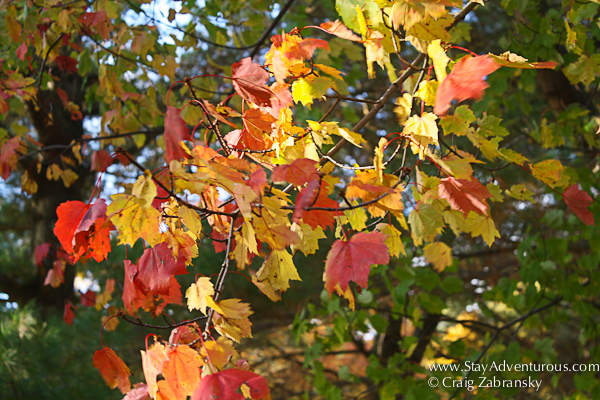 When walking back down the trail I spoke with my cousin and said, " I think next weekend (the 13th-14th) is peak?" He disagreed and said, "No, it is this weekend. The green adds another color."
Hmmm. I never thought of it that way. Yes, it was not just the reds, oranges, yellows and browns, but also the greens that makes the fall colors so special. And so special they were (and are). Enjoy your fall colors.
Stay adventurous, Craig