The International Gourmet Food Festival just concluded in Puerto Vallarta. Last year I attended the multi (chef) star studded event and tasted specialities not just from the chefs who call Puerto Vallarta home, but from others who visit and take over kitchens and menus at some of the region's best restaurants.
It's widely discussed and debated, but most agree Puerto Vallarta and the Riviera Nayarit are home to Mexico's best cuisine scene outside of Mexico City. Mexican cuisine is already acknowledged under UNESCO World Heritage and definitely gets my two thumbs up here in Vallarta, but in the Bay of Banderas region the restaurants offer more than national favorites. Visitors can find global cuisine from classics to modern fusions. And it's all delicious.  It's part of the culture.
The Patron Saint of Chefs
And since no trip to Puerto Vallarta is complete without a walk along the malecon I strolled along the seaside boardwalk on more than one occasion during the festival. One evening as the day neared its end as time started to paint the sky an orange we stopped at a sculpture. With dinner next up, and already wondering about our next taste, we stood before Santo Patrono de Chefs, the Patron Saint of Chefs.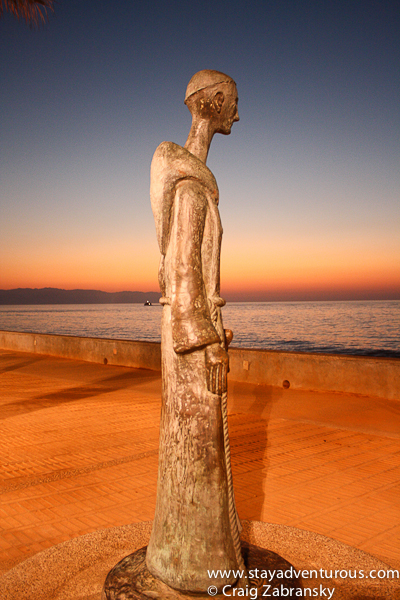 Tall and skinny, I wondered if San Pascual Bailón, ever truly tasted the same cuisine I enjoy(ed) in Puerto Vallarta. I wanted a picture, a memory of the moment and realized the timing was perfect. Nearly everything I've come to love about Puerto Vallarta converged at the moment.
The image captures the essence Puerto Vallarta. It's simple, yet it provides a glance at the art of the town in the sculpture, the iconic (and now renovated) malecon, the Bay of Banderas in the backdrop,  the patron saint of chefs to represent the focus on cuisine and of course a majestic sunset. A paradise? Yes, I think so.
Happy Sunset Sunday.
stay adventurous, Craig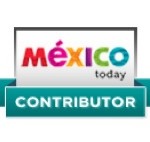 Also, this post is part of the Mexico Today program. I am being compensated for my work in creating content as a Contributor and Ambassador for the México Today Program.  All stories, opinions and passion for all things México shared in my blog are completely my own. Viva Mexico!