We exited the bus and entered the streets in the midst of a parade, but unlike other parades this celebration was staged. Music, headdress, and confetti created a warm, festive scene. No doubt, local residents considered us their guests of honor.
Such fanfare might not exist for everyone who enters San Martin Tilcajete, but after an afternoon with the locals and learning about the colorful carved animals, Alebrijes, I suspect the town is happy to see all visitors.
The Zapotec (native) village located less than an hour bus ride from the streets of downtown Oaxaca, depends largely on making and selling Alebrijes from the local soft wood of the Copal Tree. And on our visit our host explained the process and showed us each major phase of the effort once the wood is inside the "studio."
Making Alebrijes
First stop,  the host introduced to a few artists who sat and carved wood pieces with long simple strokes in the open air. We watched. Impressive. And the animals shaped quickly too. Easy? I don't think so, rather some very skilled craftsman.
Our next step on the tour was watching the artists paint the animals. Here, agian in the fresh outside air, the next generation, painted the figurines.
Our final stop led us to the local shop. Inside visitors can find and purchase many unique handmade alebrijes. Most of the pieces are animals both local to Oaxaca and also from fantasy and folklore.
All guests can find an alebrijes in any size and multiple price range to fit your budget and a suitcase.
The town contains a few stores and plans (hopes) to build a marketplace to attract more tourists. Not only did I wish them luck, but I made a purchase too. It was more than a souvenir, but a way of saying – I support the arts and San Martin Tilcajete.
stay adventurous, Craig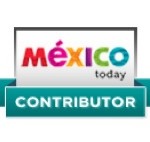 This post is part of the Mexico Today program. I am being compensated for my work in creating content as a Contributor and Ambassador for the México Today Program.  All stories, opinions and passion for all things México shared in my blog are completely my own. Viva Mexico!