After an early afternoon surfing session, I drove back towards town. I rented a car in Mexico and decided to take the road to the often obscure San Blas for a few days. A road trip designed for sun, surf, and cervezas. But like on any trip I discovered much more.
I didn't know San Blas was a navy town, and honestly you would not know it from being down town either.  But on the road from a refreshing Mexican surfing session to the main plaza you pass the naval facility and its long concrete wall. A wall now part of the art and story of San Blas.
On one afternoon, I stopped to take a few images, hope you enjoy the photos.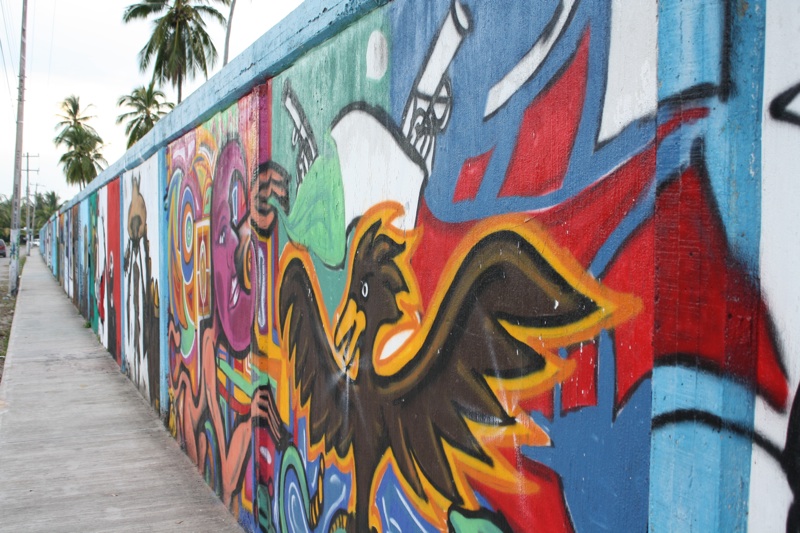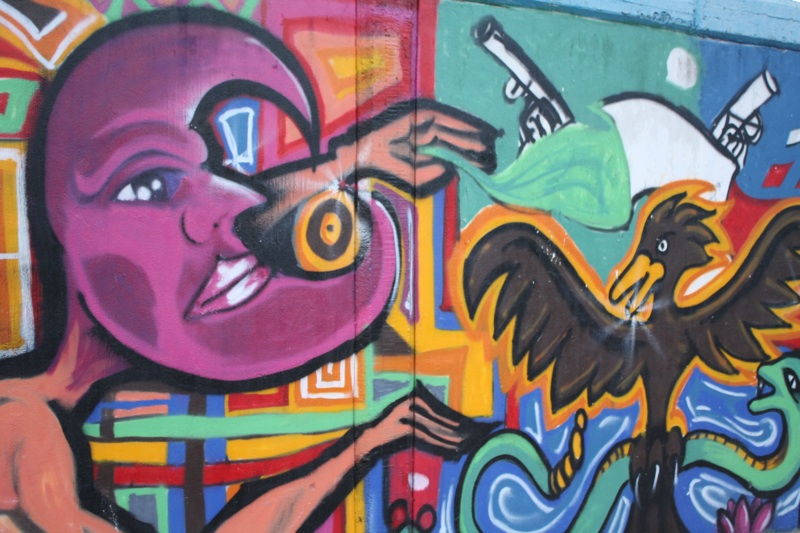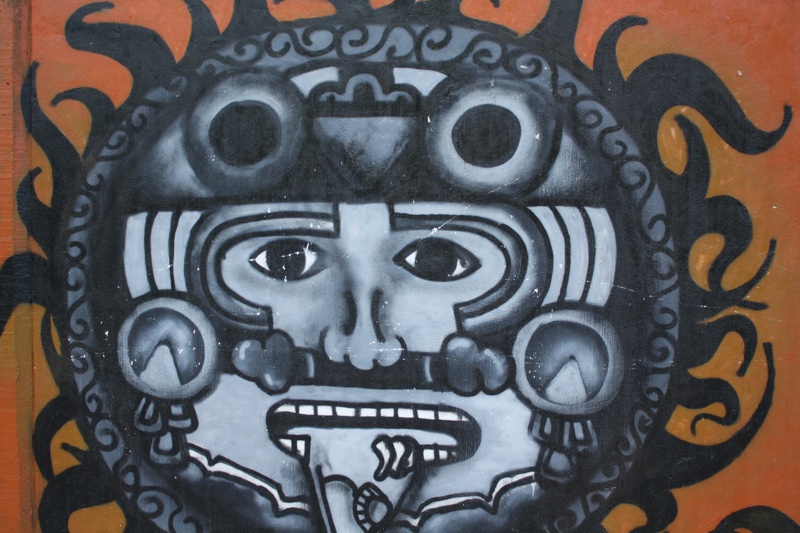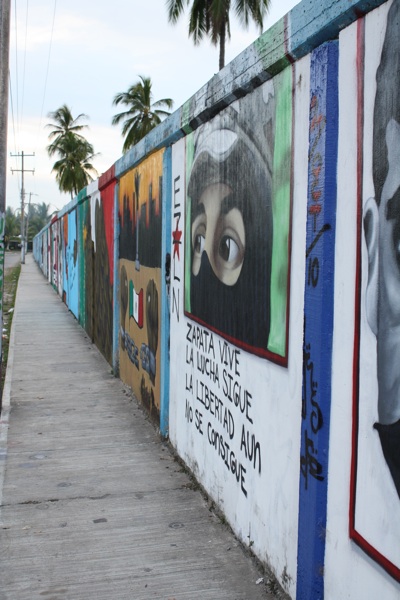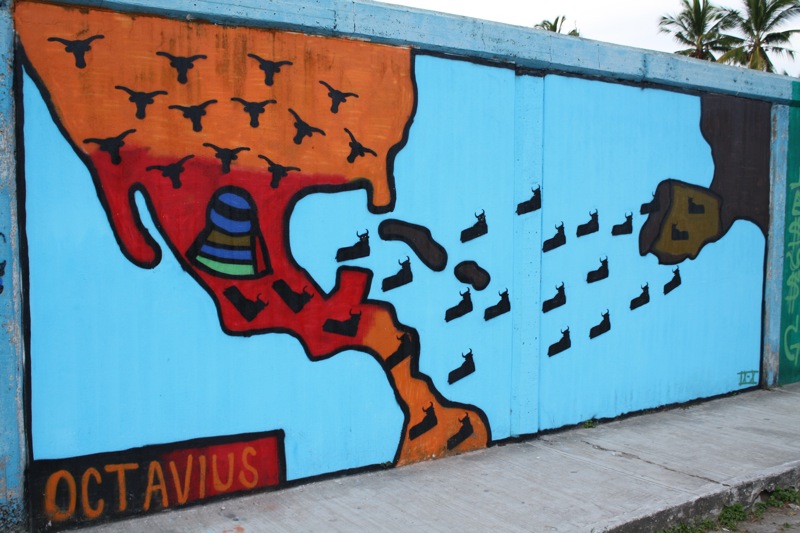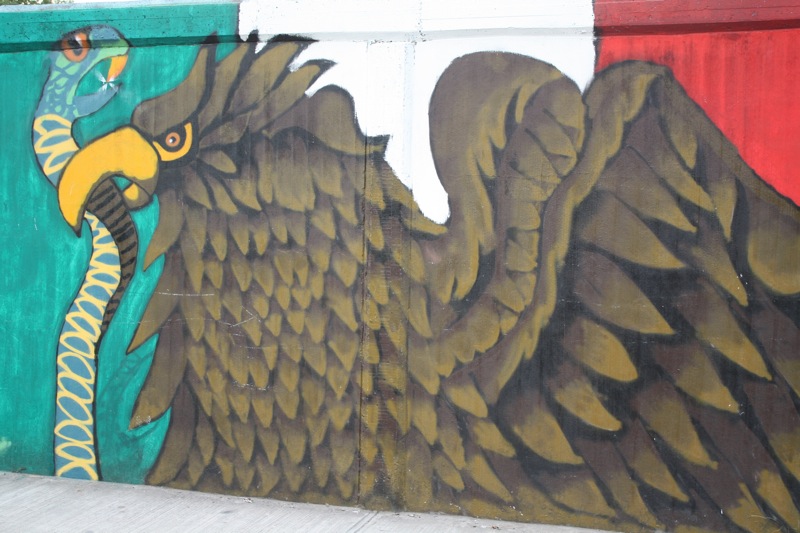 It was a great experience to stop the car, travel at my own pace and decide to walk among the art to snap a few photos. Freedom for me on the road, and freedom of expression for the artists.
Stay adventurous, Craig
This post is part of the Mexican March Madness 2011.