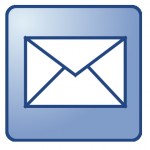 On a Wednesday night I received an email from an ex-consulting colleague titled "Sunset in Boulder."
She wrote, "I saw the website you put together a couple of weeks ago and have been thinking about you and the philosophy. So even though it is Wednesday, I wanted to send you some pics of a sunset in Boulder, CO"
Yes, the philosophy. Stay Adventurous. There she was watching a beautiful sunset, feeling truly alive and staying adventurous. That alone inspired me to ask her if I could share this photo and the email. She said yes. I then asked her, to write what that sunset meant to her. She agreed again and wrote these words.
Sunsets always reminds me that today is about to end and whatever the day had brought was now coming to a close.  It's a quiet reflective moment that reminds me I am just here for a small period of time in the overall scheme of life.
It also reminds me, that whatever troubles or challenges life brings, I know I have friends and family that might be watching the sunset from different places that will support me.
And this sunset was like many others, it contained a sense of peace. A quiet and an end.
So I hope everyone takes the time to enjoy the sunset, just like I did with this one in Boulder. Besides tomorrow is another day…
-Te Hsing
Stay Adventurous, Craig