by Craig Zabransky on September 8, 2010 in Beach, Destination, Mexico Travel, Photo, Postcards
Sometimes you need to dive right in, to Acapulco….
Stay adventurous, Craig
Day 4 of 20 day Mexico Bicentennial Tribute
Tags: Acapulco, Beach, Mexico, Mexico postcard, Photo, postcard
Mexico March Madness
Drop in and join the madness this March. Follow along with Mexico March Madness. Click for details.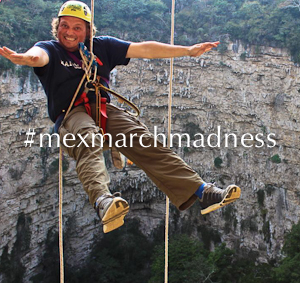 Sign Up: Stay Adventurous Newsletter
@Stayadventurous on Instagram
Categories
Archives