A visit to Cape Town or South Africa that matter is not complete without a trip to the country's wineries. On the Blue Train you pass straight through the heart of the countryside dedicated to producing some of the best wines I ever tasted. But you need to get up close and visit the towns. You need to walk the quaint streets, take in the incredible views, enjoy the delicious foods, and of course taste the wine.
And although I spent most of my time touring, Stellenbosh visiting Mooiplaas and Amani. I also enjoyed the views and lunch from Dieu Donne Vineyards (translates – a gift from God) in Franschhoek. And the tasting with this view was just that. A gift.
Not to mention, I was also very fond the peace and quiet I found spending 5 RND to visit the Huguenots memorial in town. Sometimes it is important to get away from the herd and just reflect.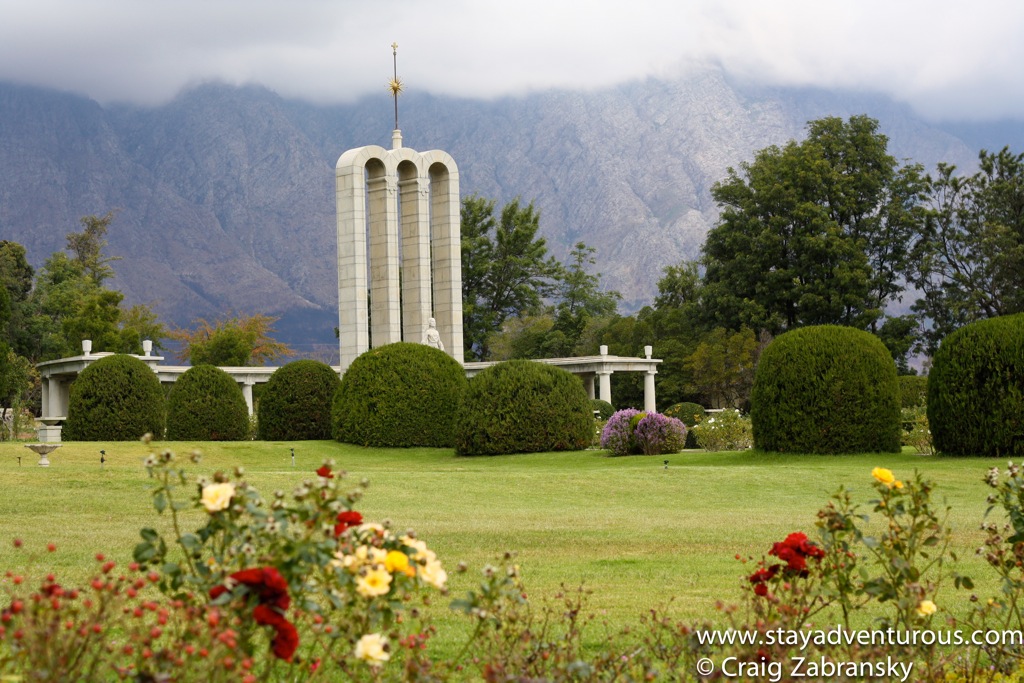 stay adventurous, Craig
This post is part of the All Africa – All August Special Series.