Archive | Product Review
RSS feed for this section

by Craig Zabransky on November 7, 2017 in Destination, Photo, Product Review
Last chance! Order the Florida Keys Road Trip calendar by January 15th for proceeds to benefit Hurricane Irma relief efforts.
HURRY Order by January 15th – Florida Keys Road Trip 2018 Travel Calendar
Last chance! CLICK to ORDER by January 15th to benefit the Hurricane Irma Relief Efforts. Order the 2018 Stay Adventurous Travel Calendar - A Road Trip Through the Florida Keys.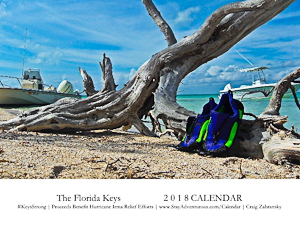 See details on Calendar
here
Sign Up: Stay Adventurous Newsletter
@Stayadventurous on Instagram
Categories
Archives