At first glance only the natural pool reminded me of eco-friendly, the rest was luxury. Nestled in the mountainside of a local Puerto Vallarta neighborhood, Nemi Eco Villa became my home for the evening.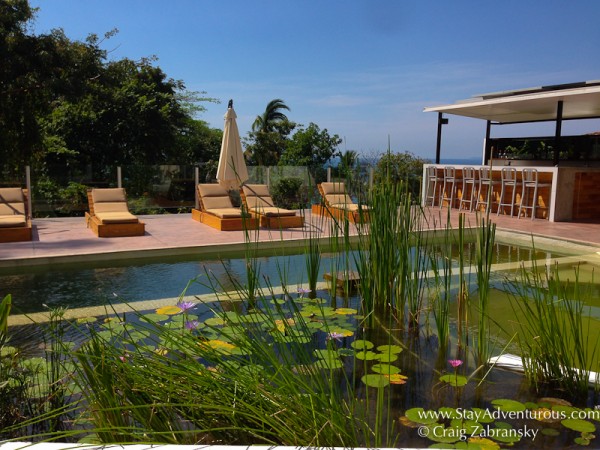 I walked outside my personal villa (the property has 6), a refurbished shipping container,  with a glass in one hand and a bottle of wine in the other.  My Eco Adventure through Puerto Vallarta was coming to end and I decided to celebrate one more Puerto Vallarta sunset over the Bay of Banderas.
Nemi Eco Villa Sunset
From my balcony (or deck) I knew I'd have the view of the sky, the sea and be able to witness the brilliant colors of the golden hour as the sun prepared to dip below the horizon. So, I sat down and held out my glass and toasted to Puerto Vallarta as I've done in the past many times. The romantic seaside destination surprised me again this trip and it continues to be one of my favorite places to visit the beach in Mexico.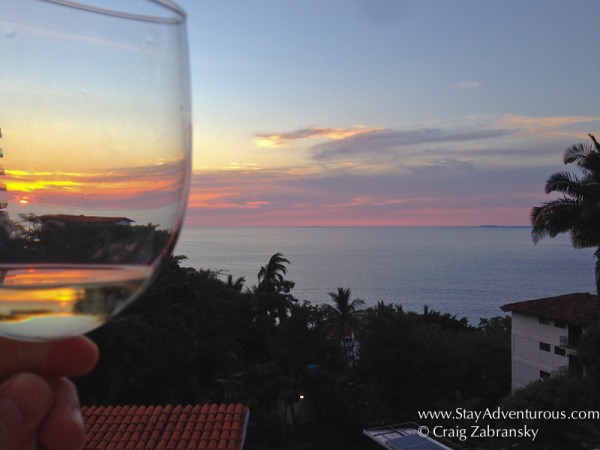 With night approaching and my Stay Luxurious hat on, I enjoyed the evening inside the property with its bar (you need to stock it when staying there), lounge chairs, natural pool filtered by plants and fish (also once a shipping container), private splash pool off my villa, and its unique sustainable building materials design.  I discovered a place not just designed just for luxury but also designed for learning that you can still be more than comfortable with a focus on sustainability. All this in the heart of a popular Mexican beach town.  I can certainly toast to that too, so I poured a second glass. Happy Sunset Sunday.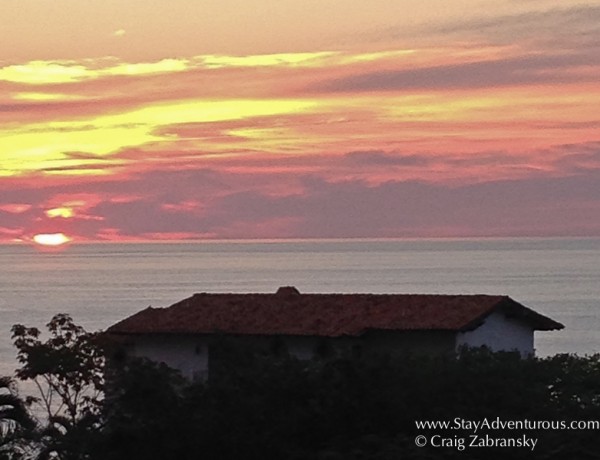 Travel Tip:
At Nemi Eco Villa you need to rent the entire property, so its a great choice for groups with its 6 pods. I understand the rates are comparable to other villas, so it's great to have a place to put tourism dollars with a focus on the environment and sustainability.
Stay luxurious, Craig
I was a guest of Nemi Eco Villas, but as always, my thoughts and opinions are my own.