Whether you're looking for a cosmopolitan urban holiday, a chance to explore ancient civilizations, or just want to spend a week soaking up the sun on a strikingly beautiful beach, Mexico has a destination that's just perfect for you. And budget-minded travelers will find that Mexico has a wide variety of properties that meet your needs without emptying your wallet.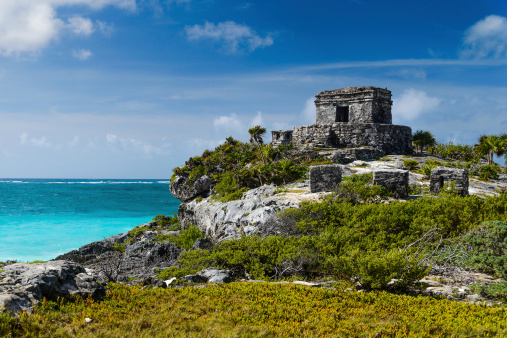 Green Park Hotel, Mexico City
With room rates as low as $136, The Green Park Hotel offers a leafy oasis in the midst of Mexico City's hustle and bustle. The stately three-story, 33-unit hotel is just steps from the capital city's 543-acre Chapultepec Park and its many attractions, which include a sprawling zoo, small amusement park, several museums, and Chapultepec Castle.
Each of the hotel's guest rooms is individually decorated and has an en-suite bathroom with a jetted bathtub and separate shower with rainfall showerhead, as well as complimentary toiletries. Other guest room amenities include a flat-screen satellite LCD TV, 24-hour room service, complimentary Wi-Fi access, a desk/work area, and in-room safe. Elsewhere in the hotel, facilities and services include a business center, lobby library and computer station, and concierge services.
Retiro Maya, Tulum
Washed by the blue-green waters of the Caribbean, Tulum lies along the east coast of Mexico's Yucatan Peninsula. One of the last cities built by the Mayans, it flourished from the 13th through the 15th centuries. In addition to its beautiful white sand beaches on the Caribbean, Tulum is a major attraction because it is the site of the ruins of a once-mighty Mayan city that sat atop a bluff overlooking the sea. These twin attractions make Tulum a popular destination for both beach-lovers and those interested in pre-Columbian history.
Tulum's 13-unit Retiro Maya has accommodations of varying sizes, including one three-bedroom unit that can accommodate up to 10 people. All units feature complimentary WiFi, private balconies, and en-suite bathrooms. Beach towels and loungers are available for hotel guests. Rates begin as low as $113.
Hotel Irma, Zihuatanejo
Located along Mexico's Pacific coast in the state of Guerrero, the twin cities of Ixtapa and Zihuatanejo lie in a tourist area known as Costa Grande. Once a sleepy fishing village, Zihuantanejo experienced dramatic changes in its fortunes during the 1970s when government developers began work on a new resort destination known as Ixtapa only three miles from the heart of downtown Zihuatanejo.
Of the two faces of this twin-city resort destination, Zihuatanejo's is perhaps the most authentic because it retains some of the small-town charms of its history as a center for fishing. Visitors can stroll along the city's waterfront on a walkway known as Paseo del Pescador (Fisherman's Path).
Perched on a hillside overlooking the city's harbor area and beaches, Hotel Irma has rates as low as $66. Each of the hotel's 69 air-conditioned guest rooms has an in-room safe, cable TV, free WiFi, complimentary bottled water, and an en-suite bathroom with shower and designer toiletries. Other hotel amenities include an outdoor swimming pool with a sundeck, 24-hour front desk, laundry facilities, and free on-site parking.
"StayAdventurous10" – A Limited Time Further Discount
If you've been fighting a losing battle with wanderlust and would like to visit one of these destinations or another hotel near or far, you can save an extra 10 percent if you take advantage of an offer that Stay Adventurous is making in cooperation with the folks at HotelsCheap.org. If this offer appeals to you, visit HotelsCheap's loyalty coupon gateway anytime between now and January 31, 2015. Enter "STAYADVENTUROUS10" in the active discount code field and then book whatever hotel stays you'd like.
by Don Amermana travel expert based in Florida and Pennsylvania. He has traveled widely across United States and internationally.