What's appealing about a place called Bitter End?  Practically everything, assuming you like calm surf, terrific snorkeling, and fresh seafood.  Virgin Gorda's Bitter End Yacht Club in the British Virgin Islands is an absolute paradise where all your vacation needs are covered in fine sand and warm sunshine.  The Club offers landside accommodations, but arriving by yacht and grabbing a mooring is quintessentially Caribbean.
The Bitter End's best features can be broken down into basic categories: Food, Excursions, Exercise, Amenities, and Atmosphere.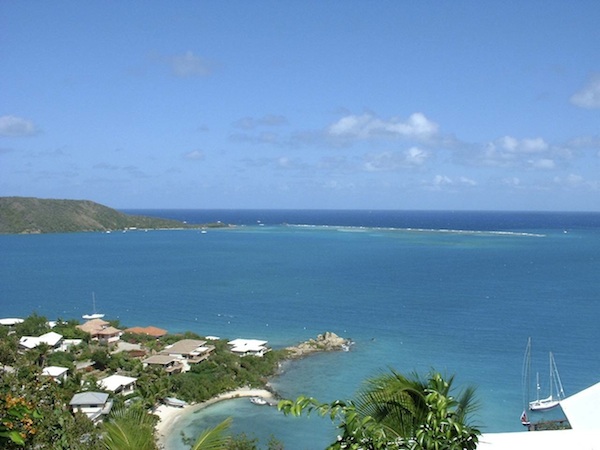 FOOD
First things first. Let's talk about eating!  The Bitter End has a poolside bar next to a freshwater pool that serves lunch to get you through that hectic part of the day where you're caught choosing between lounging and shopping.  There's also a daily Happy Hour at The Clubhouse Steak & Seafood Grille or laid-back comforts like burgers, hot wings, and fish sandwiches at The Crawl Pub.
If you've chartered a yacht in the BVIs, then you won't need to eat out for every meal because a personal chef will be catering to you on board.  Even so, you'll want to be involved in the Bitter End community and take part in a "Seafood Extravaganza," a West Indian Beach BBQ, or a pig roast!
EXCURSIONS
How to spend your leisure time?  The Bitter End has its own dive shop and can facilitate excursions to dive sites at nearby Anegada.  Plan a deep sea fishing side trip or go frolic at The Baths, a Virgin Gorda natural wonder.  A private yacht will afford you the opportunity to easily check out the surrounding area including Norman Island and the rest of Eustatia Sound.  Virgin Gorda is perfectly situated to visit a number of private islands.
EXERCISE
There's no limit to the ways you'll find to burn those mealtime calories.  Bitter End has many sailboats in its fleet including kayaks, windsurfers, and skiffs.  You can kiteboard in the tradewinds, snorkel in the shallows, or swim in the pool.  On land, you have your choice of hiking Guy's Trail, Orchid Trail, or Deep Bay Trail.  Stop in at the Yoga Dock and then go for a nice walk at one of the three white sand beaches.
AMENITIES
Bitter End has 70 moorings and 21 slips to accommodate a range of yachts.  There are restaurants on site and an incredible array of watersport toys.  Do your personal shopping, yacht provisioning, and spa relaxing all right here!  Consider a class at the accredited sailing school at the yacht club and then get a drink at your choice of bars.  If you must mix business with pleasure, there's also a conference center on site.
ATMOSPHERE
Bitter End Yacht Club is famous for its inclusive, fun, family-friendly atmosphere.  No one is a stranger among this rotating set of boating enthusiasts.  This is a great place to dock a charter yacht and mingle with other travelers while learning a new sport or enjoying a game of pool at the pub.  It is relaxed, yet exciting, and the mood is infectious.  A day of sunshine followed by an evening of fine food and drink is always the prescription for happiness.