Lombok, the island east of Bali in the Indonesia island chain offers pristine beaches and few crowds. Tourism is growing on the island, but it is often to compared to Bali from the 1920s – a paradise (and not yet developed).
Sire Beach, one of the beaches on the western side offers just a few places to stay and one beautiful stretch of white sand to walk on. One evening I headed out at sunset to the enjoy the show. And as I snapped this image, I realized how with the sun setting here, the day was just beginning back home. I was in a land that was truly far, far away. That fact alone made me smile.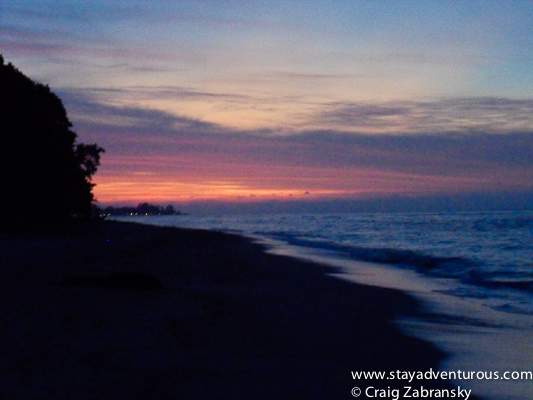 Happy Sunset Sunday.
stay adventurous, Craig
this post is part of the Taste of Asia series this August.