The sunset holds magic and memories. Many times I am fortunate enough to share that magic and memories with my Mom. And many of those occur when I visit the Florida Keys.
My most recent trip to the Florida Keys, however, I learned that a member of the community had passed away.  My parents knowing my love for sunsets handed my a part of the eulogy.  Touched by the power of its message, and the importance of the sunset, I thought to share a section with you.
This piece was written (and spoken) by a daughter about her Mother.
As the sun was setting on 2008, we found out that our mother needed to undergo major surgery. She was so sick that we were really concerned she might not survive.
Ginny was already at her side, Nancy on her way, and I was on standby.
The evening before the surgery, as I tried to think of something comforting to say to her, I witnessed a magnificent sunset. I took it as a sign that there would be beautiful moments ahead of us.
When I called, I told her about the sunset and what I thought it meant. I suggested that as she went to sleep that night that she try to think about the many spectacular sunsets she had enjoyed.
She thanked me for my thought, but said, "as I go to sleep tonight, I'm going to think about the wonderful daughters Daddy and I have."
Well the sunset did fulfill its promise of more beautiful moments ahead. And since then, each time I am privileged to behold a lovely sunset. I remember that tender moment.  A sunset, the radiant refraction of light and color as the sun goes below the horizon, is one of God's gifts to us at the end of the day.
The sun has set on Mommy's days on here on earth; but I hope I hope each time you delight in a glorious sunset, you'll remember the light and color she brought into our lives.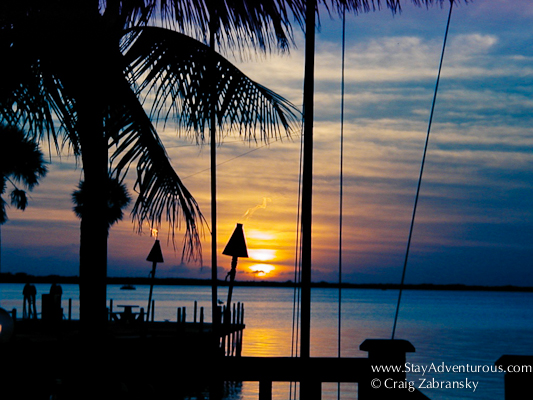 So let's take a moment this week to reflect and recall one of those special sunsets we shared with our Moms. I know I am. I hope you are too. Happy Sunset Sunday.
Happy Mother's Day to all the Moms out there.
Stay adventurous, Craig